Travel Planning
Travel planning, love it or hate it. Julie loves it. Steve hates it.
Of course, there are the fun bits. Perusing inspiring images from far flung locations. Soaking up travel tales of amazing adventures. Leafing through a Lonely Planet book.
Then there are the dull bits. Deciding how to get from A to B at the best possible price. Deciphering currency exchange rates. Discovering the perfect holiday digs.
Whatever your style, travel research can be time-sapping. But it doesn't need to be. Some handy tools we swear by could free up some extra hours for you. Not to mention saving you money.
We hope you find this information helpful.
(Full disclosure, we are affiliate partners with some of these providers. This means that we receive a small commission if you book through them, at no cost to you. It helps us run our website, so thank you. We only recommend partners or products we love and use regularly).
Typically one of your largest travel expenses along with accommodation, and so much choice too!
Skyscanner: We use these guys for 95% of our flights. They aggregate all your options with filters to uncover the best flights for you. No booking fees either. Skyscanner also searches for hotels and car hire deals.
Momondo Another flight search engine. Free and independent, they don't sell tickets but do show you some of the best prices available. You can also find hotels and travel deals.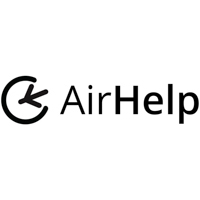 Air Help: For when things go wrong. Julie had a disastrous trip with WOW Air resulting in a cancelled flight and no luggage for three days. Not good when everything you own is in that one bag! 12 weeks later and no response, frustrated, we stumbled upon Air Help. They were super quick in confirming we were entitled to compensation. A few weeks later €400 landed in our bank account. Nice.
Travelling long term, we like to mix it up a bit when booking accommodation. We use these sites for all our accommodation.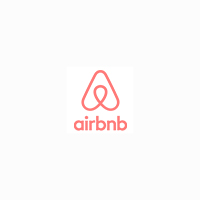 Hostelworld: Not just for backpackers! And not just hostels, also small hotels and guesthouses. We tend to book private rooms, but enjoy the community feel you get with a hostel. Perfect for meeting new people and for getting the download on cool things to do in the neighbourhood.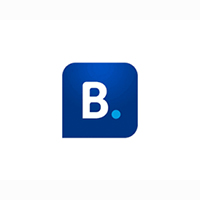 booking.com: booking.com: A good all-rounder with 1.3 million accommodation choices in 224 countries. Easy to use with free cancellations in most cases. All properties come with a rating based on genuine reviews.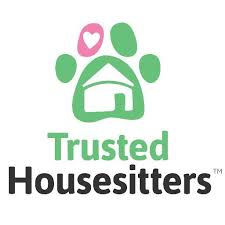 Finding your way around a new country or city can be daunting and time-consuming. These tools lighten the load.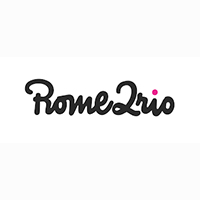 Rome to Rio: Unsure of the best way to get from your home town to your holiday destination? This handy app shows you all the travel options available to you, including estimated costs. You can even click through to see plane, train and bus schedules. A real time saver.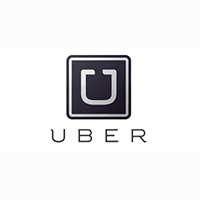 Uber: Often a cheaper alternative to local taxis. Super easy to use their app. Ideal for checking prices in advance. Uber bills directly to your credit card, so you don't have to worry about carrying cash.
Rail Europe: The one-stop shop for all your European train needs. Maps, schedules and fares from over 50 rail providers.
Man in Seat 61: Everything you ever wanted to know about travelling by train or ferry worldwide. Not just schedules and pricing, but tips and know-how on sleepers, great rail journeys, and much more. Overland travel can be fun and interesting, a great alternative to flying.
We know, insurance is dull. And expensive! But insurance is as essential as your passport. Don't be tempted to skip it. Your health, well-being, and peace of mind are worth the investment.
World Nomads: we have been with these guys for over three years. We love that you can pick different sports and activity levels based on what you like to do. Also, they are quick to respond to questions and process claims.
There's an app for that. And travel is no different. Here are the ones we love using. We are iPhone users; so the images have links to the iOS store. The link for Google Play store is at the bottom of each description where applicable.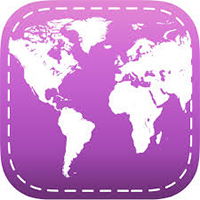 Trail Wallet: The bain of Steve's life. This fantastic app allows us to set a budget for each country, split costs into categories, and track how we are fairing against that budget. (iOS only)
TripAdvisor: The stalwart of the travel industry. We find the 'nearby' function particularly useful when looking for good veggie restaurants. (Android)
Google Translate: More accurate than other apps. Speedy too as it translates as you type. Works offline for 52 languages. (Android)
Julie loves learning languages. Whether it's saying "hello", "please", and "thank you" in Thai. Going to Spanish school in Bolivia. Or practising Italian with online language partners.
italki: My favourite language resource. An online community where you can learn with native-speaking teachers or practice free with language buddies. Post in the notebook for others to correct your written work. Over a million users are learning various languages. Click here for a US$10 voucher, perfect for a couple of trial lessons.
Duolingo: Free, fun, and easy to use, ideal for beginners. Vocab and grammar are introduced as you progress. Daily use is rewarded with run streaks, and points can be accumulated. Duolingo compliments other language learning methods. (iOS and Android)
Coffee Break Podcasts: Both Steve and Julie love these. Available in French, Spanish, Italian, German, and soon Chinese. Lessons are a bite-sized 30 minutes with the lovely Mark (teacher), a native speaker and a student. Practical and useful with a good dash of humour. Available free, with optional upgrades in content. (iOS and Android)
Online Italian Club: A great resource for Italian language learners. Particularly the short audio dialogues with accompanying notes. Finding good audio materials can be hard.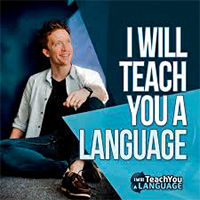 I Will Teach You a Language Podcast: Need help or tips on the best way to approach language learning? Ollie Richards, polyglot with eight languages under his belt, offers great study hacks on his regular free podcast. (iOS and Android)